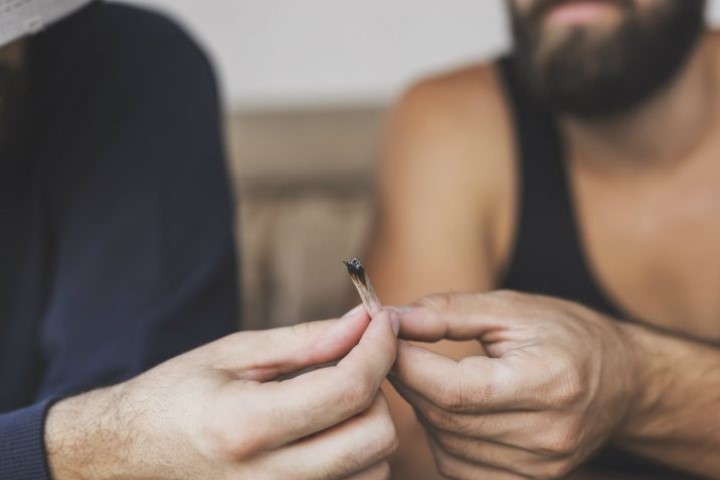 Support friends who are trying cannabis for the first time
Do you recall your first intoxication? Did it live up to your expectations? Perhaps you and your pals laughed uncontrollably. Most likely, you had the munchies and ransacked the refrigerator. Perhaps some mischief was committed, such as playing tag or hide-and-seek while wearing only your undies.
Perhaps you or another person was hiding in the back, nervous and paranoid about the "high" feeling. A poor trip is nothing to joke about. Just ask the previous owner. In light of this,


When you smoke, the environment is everything.
Your high will depend on the surroundings where you smoke. You'll have a different experience if you smoke before visiting a busy amusement park with flashing lights than while lounging on your couch at home. Therefore, ensure the environment is welcoming when your friend smokes for the first time. Play some music or a film. Has your takeout been delivered? Go outside and observe the sky. Just be sure to place them in a setting where they can find their happy zone. Browse the
Weed stores DC
's selection of goods, customer reviews, and cannabis deals.
For the first time, increase the CBD dosage.
Since everyone is affected by THC differently, you have no idea how it will impact your friend. Pick a strain with a high CBD concentration as a result. You can do a test with your friend in this manner. Check out how they manage the strains with the least amount of psychotropic effects. This is the ideal approach for your friend to delve into the cannabis industry and still experience its calming effects. If you're looking for marijuana in Washington, DC, for adult or recreational purposes, look at our
shop
.
Breathe easily
Put the bong away when it's time for your pal to smoke for the first time. Instead, relax by rolling a small joint, using a small pipe, or utilizing a vaporizer. Please encourage them to start slow and wait to see their reactions before taking more. To prevent any harmful effects from smoking too much the first time, ease them in gradually. You can pull out the bong later on as long as they enjoy themselves and continue to do so while smoking.
Keep Your Eating to a Minimum
The ideal option for a beginner is not edibles. Eating too many edibles can be overpowering because they are rather potent. Start with a low dose for first-timers, about half the recommended dose. Do not continue eating more because you believe it is not working; it may take some time to feel the effects. Wait and be tolerant. The online cannabis
shop
offers the highest-quality goods at the lowest prices.
Inquire about their feelings.
Ask them what's happening if you observe your pal acting strangely or not feeling well. There are a few things you can do to help them feel better if they're having a hard time, such as:
Changing your surroundings
take a shower

look a funny movie
drink a lot of waters
consume a CBD product to balance out the THC
If you're looking for a cannabis delivery dc, get in touch with our shop because our customers can quickly identify the products they need thanks to our incredibly user-friendly style. This weed store DC carries all the brands you have been purchasing from dispensaries in Washington, DC. We will only send your goods to you with the utmost confidence. You may rely on our quick services to deliver your order as quickly as possible, often even within 60 minutes of your purchase.